Key message
Key challenges
Make the case
Key infographic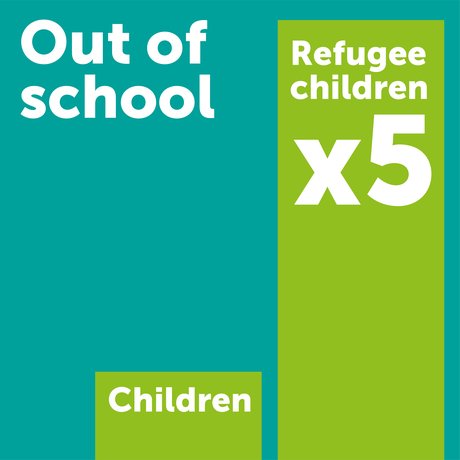 Refugee children are five times more likely to be out of school than other children and youth around the world
Key opinion

Filippo Grandi
UN High Commissioner for Refugees
For the 1% of the world's population who are displaced, education is the key to unlocking a positive and resilient future. For children affected by crisis and conflict, education provides vital protection, and a sense of normalcy and safety. COVID-19 showed numerous examples of how refugees who had received support to harness their energy and complete their education were giving back to the communities which hosted them – as doctors, nurses, teachers and support workers. Access to a quality education prepares refugee students to take care of themselves and their communities, stepping up as leaders and role models and enabling rapid generational change which will in turn create a brighter future for their own children
Key talking points
A record number of young people are refugees around the world.

Investing in education for refugees provides hope and opportunity for children who have experienced unthinkable tragedy and disruption to their lives.

Supporting refugee education can also help improve education for host communities.

Refugee education creates more tolerant, peaceful societies and helps ensure people are able to contribute to their host communities and be prepared to return home and rebuild their communities.
Share This Resource
Similar Themes