Key message
Make the case
Key Q&As
Why should we invest in boys' education when girls are more marginalised?
Girls' education is a major global priority and there are numerous benefits for girls, young women, their families and the economy. Investing in boys' education is also part of the solution to gender equality. Higher levels of education for boys is associated with lower levels of violence and discrimination and more positive attitudes towards women.
Key opinions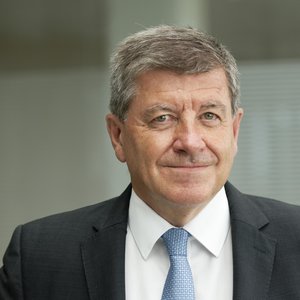 Guy Ryder
ILO Director General
Education and training are the keys to unlock opportunities for women and men to gain employment, launch businesses and create better lives for themselves and their families. As we work to build a better and more resilient future after the COVID-19 pandemic, we must ensure quality education systems that are accessible to all.

Nadia Murad
UN Goodwill Ambassador and 2018 Nobel Peace Prize Laureate
Education is the key to addressing the root causes of sexual violence and to ending practices of toxic femininity and masculinity. If these issues are addressed from a young age, we will begin to see a world where women will occupy positions of power at the same rate as men and will know that they too belong in those spaces.
Key talking points
While it is right to provide special emphasis and focus on girls' education, it is important to remember boys, particularly from disadvantaged backgrounds.

Men with higher educational attainment have more gender-equitable attitudes, are better partners, and are less likely to engage in gender-based violence.

Harmful social and gender norms can be shifted through school-based educational interventions for boys.
Share This Resource
Similar Themes