Education and
Child Labour
Key message
Key challenges
Make the case
Key Q&As
When a child labour is a matter of income for basic survival, isn't it impossible for a family to send their child to school?
Child labour is a violation of human rights. There are many effective programmes which can support families living in poverty and allow children to attend school instead of work. For instance, conditional cash transfers can reward families who choose education over work and break the intergenerational cycle of poverty.
Key opinion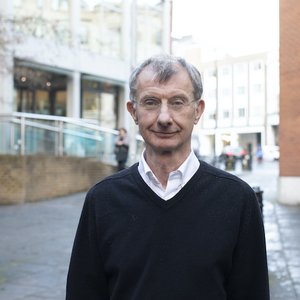 Kevin Watkins
Former CEO of Save the Children
The COVID-19 pandemic has created the biggest education emergency of our lifetime. Schools not only provide children with a space to learn. For many children, school also keeps them protected from harm - where they can be referred to child protection and mental health services. But with school closures, children are missing out on these essentials. The protection schools provide is particularly important for the most vulnerable children, such as children living in conflict-affected areas or refugees. These children are at risk of being recruited into armed groups; being forced to do hazardous and exploitative work; and being forced into marriage and early pregnancy.
Key talking points
Globally, 160 million children are in child labour, accounting for one in 10 of all children worldwide.

This number surges to just over one in four children in the poorest countries.

Accessible, quality education helps prevent child labour and break the cycle of poverty.

Offering incentives, such as cash transfers, encourages families to send children to school instead of work.
Share This Resource
Similar Themes