Key message
Key challenges
Poverty is a vicious cycle: those who need education to escape poverty are the least likely to have access to it.

Children from the poorest households are nearly five times more likely to be out of primary school than those from the wealthiest.


(UNICEF, 2022)

Even when in school, children living in poverty learn far less than more wealthy peers.

Just 10% of children in low-income countries have acquired the ability to read with a minimum level of comprehension by age ten, compared to 91% of children in high-income countries.


(Azevedo et al., 2019)

Failure to address the learning crisis will significantly affect the future earnings, financial independence, and opportunities of generations of children.

An estimated US$10 trillion dollars in lifetime earnings will be lost if urgent action is not taken.


(World Bank, 2020)
Make the case
Key opinion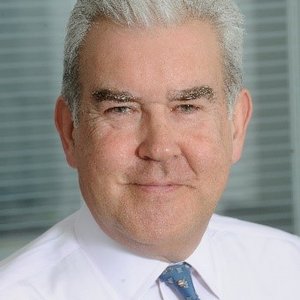 Martin Short
CEO of Power of Nutrition
Education is a pathway out of poverty. But there are building blocks that remain vital to achieve the greatest impact from that Education. Besides the physical impairment and vulnerability, a stunted child has, on average, lower test scores on cognitive assessments and activity level. This will severely hamper his or her journey through the education system. Education and nutrition are two of the most pressing global issues today, and they are closely interlinked to the intergenerational cycles of poverty and gender inequality. Education, in and of itself, has an enormous positive impact on the disposable income of the family unit and therefore on the nutrition status of a household or a community. Good nutrition allows children to thrive and learn at school, which in turn triggers positive social and economic changes in countries and across generations. Education and nutrition are drivers for development and prosperity.
Key talking points
Education lifts families, communities and countries out of poverty.

Securing secondary education for all would bring more than half of the world out of extreme poverty.

The impact of education on poverty reduction is particularly significant for girls and women.
Share This Resource
Similar Themes