Key message
Key challenges
The benefits of education for all will not be fully realised without quality education for all.

Great inequities exist in learning and the quality of education provided — even for children with a primary education — with learning outcomes often the lowest for children from disadvantaged backgrounds In low and middle-income countries, only 18 of the poorest youth complete secondary school for every 100 of the richest youth. In at least 20 countries, mostly in sub-Saharan Africa, hardly any poor rural young women complete secondary school


GEM, 2020 UNICEF, 2015

Providing equitable education opportunities starts with more equitable education financing.

Governments often spend the least on the children most often excluded from education. In Malawi, the most educated 10% consume 130 times the amount of public education funds than the bottom 10%


(UNICEF, 2015).

Progressive education policies are needed to proactively address systemic learning inequality.

Across 30 countries, children from the poorest quintile of households were four times more likely to be out of school compared with those from the wealthiest households (40% versus 10%)


(UIS, 2012).
Make the case
Key opinions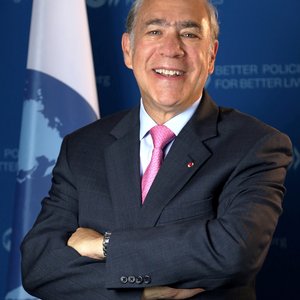 Angel Gurría
OECD Secretary-General
The COVID-19 pandemic is testing the resilience of our education systems, and risks undermining global efforts to achieve SDG4. It has also exposed deeply entrenched inequalities in education, from the technology required to access online education and the supportive environments needed to focus on learning, to our challenge to attract the best teachers to the most demanding schools. As we navigate the crisis, and strive to build back better, we must not forget that our schools today will shape our society tomorrow. Let's ensure every learner is equipped with the knowledge, tools and support needed to reach their full potential!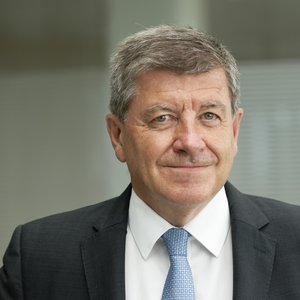 Guy Ryder
ILO Director General
Education and training are the keys to unlock opportunities for women and men to gain employment, launch businesses and create better lives for themselves and their families. As we work to build a better and more resilient future after the COVID-19 pandemic, we must ensure quality education systems that are accessible to all.
Key talking points
Education can create more equitable societies, if investments provide opportunities to the poorest and most marginalised.

Education has a tremendous power to equalise the playing field early in life and helps reduce inequalities between income groups and for minority populations.

The Education Commission recommended that when balancing spending across levels of education and population groups, decision-makers should prioritise spending for equity and public returns. This includes prioritising the poor or disadvantaged, areas with
Share This Resource
Similar Themes