Key message
Key challenges
Malnutrition hinders a child's ability to learn.

Malnourished children are 19% less able to read at eight years old, and 13% less likely to be in the appropriate grade than well-nourished children. Providing school meals significantly increases school test scores.


(Save the Children, 2013) (Frisvold, 2015) (Imberman & Kugler, 2014)

When schools close during emergencies, millions of children miss out on a critical daily source of food and nutrition.

More than 370 million children globally were unable to receive school meals during COVID-19.


(UNICEF, 2021)
Make the case
Key opinion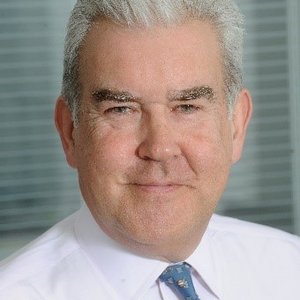 Martin Short
CEO of Power of Nutrition
Education is a pathway out of poverty. But there are building blocks that remain vital to achieve the greatest impact from that Education. Besides the physical impairment and vulnerability, a stunted child has, on average, lower test scores on cognitive assessments and activity level. This will severely hamper his or her journey through the education system. Education and nutrition are two of the most pressing global issues today, and they are closely interlinked to the intergenerational cycles of poverty and gender inequality. Education, in and of itself, has an enormous positive impact on the disposable income of the family unit and therefore on the nutrition status of a household or a community. Good nutrition allows children to thrive and learn at school, which in turn triggers positive social and economic changes in countries and across generations. Education and nutrition are drivers for development and prosperity.
Key talking points
Good nutrition promotes better health, school attendance and learning.

Education creates a cycle of good health and nutrition. Children of educated mothers are better nourished.

Schools provide an ideal delivery point for school meals and nutrition.

Healthier school meals lead to better learning outcomes.
Share This Resource
Similar Themes